On Thursday, May 25th, Guaranteed Irish Members Hybrid Energy, hosted a renewable energy evening at the Hotel Kilmore in Co. Cavan. This information event was held with a variety of stakeholders within the energy upgrade, sustainability, low energy, and green finance sectors in Ireland.
Speaking at the event were Micheal Smith, CEO, Hybrid Energy Group; John Flynn, Programme Manager, SEAI; Julie Galligan, Marketing Manager, Cavan Credit Union; Liam Donohue, Energy Engineer, Electric Ireland SuperHomes; Dara Fitzpatrick, Erne Motor Works- Toyota Electric.
The goal of the event was to educate and inform the homeowners and business owners of Cavan and surrounding environs about the various energy upgrade grants available to them, the benefits of switching to renewable energy solutions, the endless list of benefits and how you can fund these upgrades.
Some of the popular topic areas from the 100-strong crowd included the 0% VAT on all Solar PV Systems, which garnered huge interest from the attendees, as well as the grants available for solar panels, and how battery packs worked.
As well as 0% VAT, all home and business owners can receive €2,400 from SEAI to aid in funding this investment. SEAI and their contractors offer a number of single and multiple measure grants.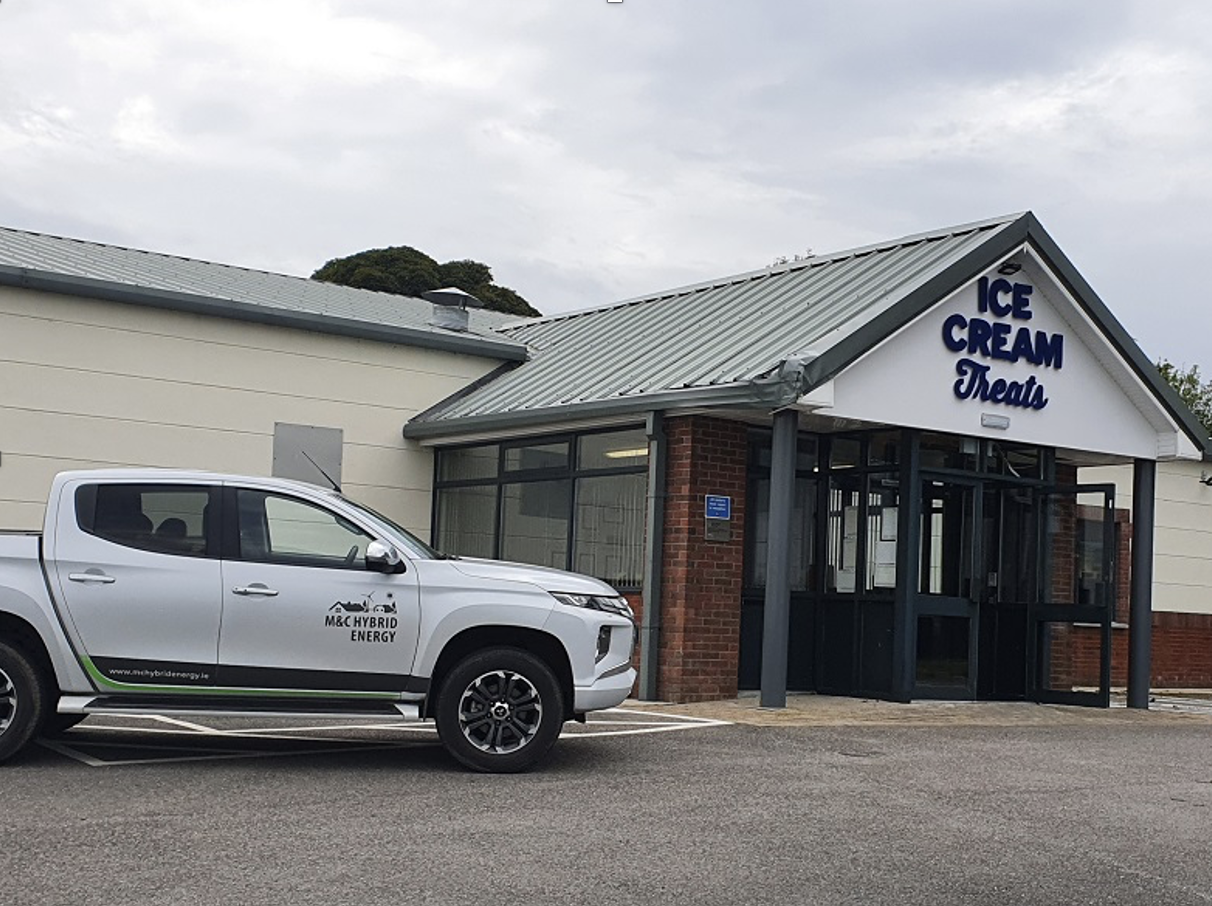 Following this event, Hybrid Energy Group worked with a number of small businesses to reduce their carbon footprint. Including Ice-Cream Treats, a Kilshandra-based, award-winning luxury ice cream producer.
This local food producer is known nationwide, selling ice-cream and frozen yoghurt in all major supermarkets, as well as having their own Moo'd ice-cream stands in many convenience shops such as Guaranteed Irish Members, Centra.
Ice-Cream Treats were hoping to reduce their carbon footprint, reduce their reliance on fossil fuel and reduce their energy bills. They contacted Hybrid Energy Group to enquire about solutions for their growing business.
Following a site visit from Michael Smith of Hybrid Energy Group, an installation of an 11kW Solar PV System was proposed. Consisting of 40 Solar PV array panels on the south-facing roof of the property. These Tier 1 panels capture sunlight and convert it into AC (energy) to be used in place of fossil fuels throughout the building. These panels also enabled excess electricity to be stored into a battery or to be fed back into the grid.
Ice-Cream Treats also availed of the SEAI grant of 30% of the total cost of the solar panels. Since completing installation, Ice-Cream Treats have saved over €1500 per year on electricity costs and reduced their carbon emissions by over 550KG per month.
Hybrid Energy Group are dedicated to bringing sustainability to every community in Ireland, through education, awareness, and installation of renewable energy solutions that help protect the planet.
If you would like to learn more about how you can make the switch, or how you can avail of a free consultation, visit their website www.hybridenergygroup.ie or call 049 4355054.